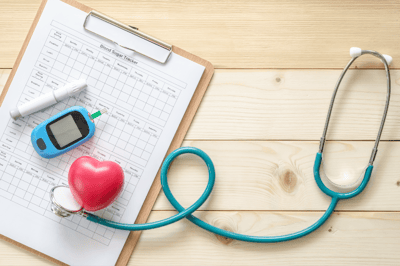 Premier Home Health Care Services, Inc. offers clients competent in-home diabetes care and treatments. Because of the distinct challenges of caring for a client with diabetes, we provide our caregivers with extensive specialized training.
What is Included in In-Home Diabetes Treatment?
Appropriate diabetes care always begins with a thorough assessment. Once completed, a personalized plan of care that the home health aide is to follow is created by a registered nurse (RN), which includes blood glucose monitoring, medication administration assistance, and nutritional and lifestyle recommendations, among other tasks. Premier nursing is also able to provide diabetes-related skilled services such as wound care, diabetic education, insulin injections, and dressing changes.
Additional duties your Premier home health aide caretaker can perform include:
Reinforcement of diabetes education and training that the nurse provides with the client and their family
Engaging the client in daily exercise
Preparation of meals in accordance with a diabetic diet
Assisting client in use of devices for routine monitoring
Escort to and from MD appointments
Running errands such as grocery shopping, doing laundry, and light housekeeping
Assisting the client with their daily living activities
Checking client's feet for any developing sores (and reporting where applicable)
Provide ongoing support and companionship
Reporting any changes in the client's condition (including elevated blood glucose levels)
Premier's caregivers receive intensive education to ensure they know how to identify the signs of low or high blood sugar, and how to report these immediately so that appropriate interventions and safety measures can be implemented.
To learn more about how our dedicated diabetes care program can help give your family member the experienced care and support they need, please call us today at 1-866-263-5118.

Note: Services available in New York, New Jersey, Massachusetts, Florida, Illinois, North Carolina, and Connecticut.
Services are provided under the direct supervision of a registered nurse.