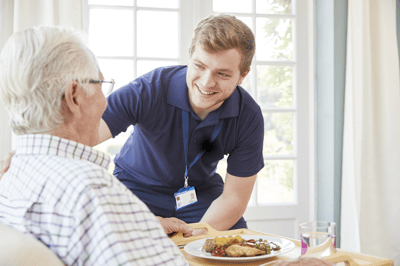 What are Home Health Aide Services?
A home health aide (HHA) is a trained health care specialist who provides assistance with activities of daily living such as bathing, dressing, meal preparation, light housekeeping, medication reminders, and ambulation, among other tasks. For anyone who is looking for temporary services (returning from a hospital or rehab stay, for example) or seeking long-term support, home health aide services can be essential in enabling one to remain at home and provide peace of mind.
How Do HHA Services Work?
When you choose Premier Home Health Care Services, Inc., your home health aide will quickly become familiar with your loved one's unique personal preferences, daily routine and specific care needs. Your home health aide will help enhance a sense of independence while ensuring daily routines are maintained and personal care needs are consistently met. The companionship component to home health aide services also maximizes overall health and wellness.
How Home Health Aide Service Can Benefit Your Family
Having a dedicated home health aide in your own home can help make facing the challenges of recovery, managing an ongoing illness, or caregiving for someone you love easier. Knowing that quality care is in the hands of our leading team of healthcare specialists will help give peace of mind to caregivers, and offer them the freedom to focus on quality time with friends and family.
Premier Home Health Care Services, Inc. understands that choosing the right home health aide provider is an extremely important decision. To learn more about our service options and caregiver screening processes, please call us today at 1-866-263-5118.
Note: Services available in New York, New Jersey, Massachusetts, Florida, Illinois, North Carolina, and Connecticut.
Services are provided under the direct supervision of a registered nurse.