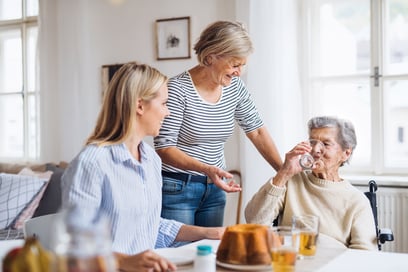 WHAT IS CDPAP?!
It's your care, your way!
The Consumer Directed Personal Assistance Program puts you in charge of your home care! You get to choose, train, and guide your own caregivers! You read that right – your friend or family member gets paid to take care of you! And you get the care you deserve your way!
Your Care:
You work together with your health plan to determine the services that you need. You get to select your own Personal Assistant (family member or friend) and train them to care for you. This allows you to choose someone who shares the values, culture, and language as you, with no classroom training!
Your Way:
This program allows you to create a set schedule that's best for you, your needs, and your lifestyle!
To learn more, visit us at www.premiercdpap.com or call Premier Home Health Care Services, Inc. today at 914-618-5906. One of our care consultants will be happy to assist you.