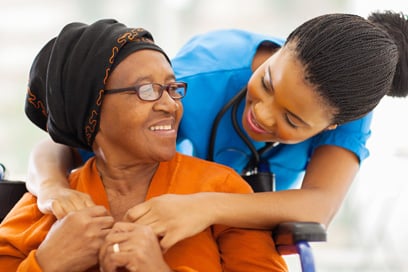 Premier Home Health Care Services, Inc. is proud of the reliable level of service we're able to deliver to our clients and their families, thanks to the quality of our skilled employees.
We are extremely selective in our hiring process because we know that the people we are entrusting our company name to are the very same people you're entrusting your health and wellness to. As a result, we have some of the highest employment standards in the home health care industry.
Caregiver Screening Process
Premier understands the importance of our caregiver screening process. Trustworthiness, education and training are paramount. This is why we include the following tests and verifications for every new employee:
A comprehensive interview
Professional reference check
Criminal background check
Drug testing
Skills competency testing
DMV record verification
Training verification
Proof of I-9 documentation
Disease-Specific Training Requirements
Many of Premier's clients require disease-specific care and support. Therefore, before a caregiver can be assigned to specialized care, a thorough Specialty Care Training program must be completed. Our Specialty Care Training programs include:
Alzheimer's/Dementia Care
Diabetes Care
CVA Stroke Care
Mental and Behavioral Health Care
Hospice Care
CHF/COPD
Pediatric Care/Child Care Skills
Pneumonia Care
Traumatic Brain Injury Care
Autism
Premier Home Health Care Services, Inc.'s home health care employment standards have helped make us one of the most reliable providers of home health care services. To learn more, give us a call today at 1-866-642-9542.
Note: Services available in New York, New Jersey, Massachusetts, Florida, Illinois, North Carolina, and Connecticut.
Services are provided under the direct supervision of a registered nurse.