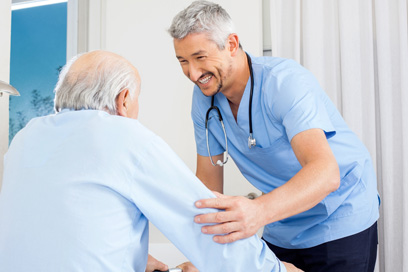 Falls are among the leading causes of injury among older adults. Because of the great and severe risk of an elderly person falling, prevention is the key to maintaining health and wellness.
Health and Wellness Tips for Preventing Falls
Talk to your doctor
Schedule regular hearing and vision tests
Watch for signs of dizziness, weakness, or lightheadedness
Ensure proper hydration
Exercise to improve overall strength and balance
If a cane or other support device is needed, ensure rubber tips are checked and replaced before they're worn out
Wear low-heeled, non-skid shoes
Install grab handles and slip-resistant mats in the shower and bath
Request Premier to conduct a Falls and Risk Safety Assessment
An assessment from a professional, along with assistance from an in-home caregiver, can help ensure safety. At Premier Home Health Care Services, Inc., we offer a variety of Private Pay in-home care solutions. From our Falls and Risk Safety Assessment to home health aides and live-in caregivers, our range of solutions can help keep your family member safe, supported, and healthy.
To learn more about our services and how to request an assessment, call us today at 1-866-263-5118. One of our compassionate representatives will be more than happy to assist you.
Note: Services available in New York, New Jersey, Massachusetts, Florida, Illinois, North Carolina, and Connecticut.
Services are provided under the direct supervision of a registered nurse.