A Better HealthCARE Near Palm Beach Gardens, FL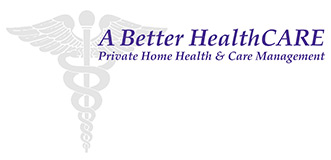 4880 Donald Ross Road, Suite 200
Palm Beach Gardens, FL 33418
Get Directions
---
Call Us Today
Phone: 561-320-0193
If you or a family member needs in-home health care services near Palm Beach Gardens, FL, then A Better HealthCARE can help. We are a private home health and care management company that's capable of meeting the healthcare needs of southeast Florida. At A Better HealthCARE, we offer a range of quality programs, including our all-inclusive services and disease specific care, as well as a specialized White Glove Service for our more discerning clients. We are committed to meeting the diverse medical and cultural needs of all our clients.
Whether in-home home health care services near Palm Beach Gardens, FL are needed, or care is needed within a healthcare facility or an independent/assisted living community, A Better HealthCARE has the care services necessary to enhance quality of life.
A Better HealthCARE is located at 4880 Donald Ross Road, Suite 200, in Palm Beach Gardens, FL 33418. For more information, please give our office a call today at 561-320-0193 and one of our caring representatives will be more than happy to assist you.
Or, if you're interested in pursuing a career with A Better Home HealthCARE, please visit our updated list of employment opportunities.
AHCA license #299995622. A Better Health Care is owned by Premier Home Health Services, Inc.
Services Offered
Appointment Escort Services
Personal Care Assistance
Care Management Services
Homemaker/Companion Services
24-Hour Live-in Services
Dementia Care
End-of-Life Care
Respite Care
PDN Skilled Nursing
Sitters
Staffing Solutions