Premier Home Health Care Services, Inc. is the parent company to one subsidiary provider in Florida. And, like Premier, this organization is fully dedicated to delivering quality in-home care for clients, and to also provide experienced staffing solutions for local health care facilities and organizations.
About A Better HealthCARE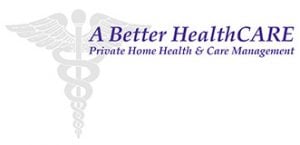 A Better HealthCARE (ABHC) is dedicated to delivering results-driven in-home medical care, subcontracting services, and staffing solutions to clients throughout Naples, FL. ABHC specializes in developing and implementing high quality specialty health care programs that are designed to meet the unique medical and cultural needs of all the company's clients.
We are committed to hiring experienced, compassionate personnel, and we provide ongoing education and training in order to monitor and improve upon service trends. For more than 20 years, A Better HealthCARE has maintained its reputation as Florida's leading provider of Private Pay care through the expert delivery of dependable, compassionate, and high-quality service. We provide our contract partners with innovative staffing solutions that meet patient care needs, as well as any state and federal reimbursement changes.
For more information about A Better HealthCARE, call 1-239-659-1122.